For the first time, two leading travel companies, in cooperation with the organizers of King Tut Exhibition, have prepared the most sensational program ever offered. Archaeological Paths and Inside Egypt have operated on the tourist market for several years and have worked closely to organize the most demanding tours. Both companies, which established an extremely strong relationship with Egypt's Ministry of Tourism and the Ministry of Antiquities, will show you the beauty of the Land of the Pharaohs.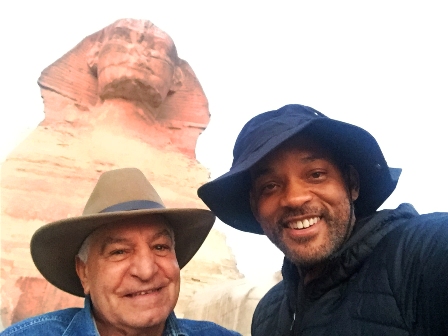 Archaeological Paths and Inside Egypt have been on the market for nearly two decades. We specialize in organizing exclusive VIP tours. In March 2017 we designed a private tour to Cairo for a Hollywood star Will Smith. In April 2018 we arranged a private visit to the Egyptian Museum in Cairo for Mrs. Nadia Al Saeed – CEO of Etihad Bank, the former Jordanian Minister and one of the most distinguished Jordanian businesswomen. What is more, thanks to the special permissions granted to us by the Ministry of Antiquities our guests can enter the archeological sites which are usually closed to the public.

We are the sponsors of the most exclusive books on the Ancient Egypt written by Dr. Zahi Hawass and created in cooperation with the Italian photographer Sandro Vanini. A Secret Voyage and The Legend of Tutankhamun are exclusive and limited editions numbered and signed by the authors. There are only 750 copies of A Secret Voyage and 999 copies of The Legend of Tutankhamun. The books were given as gifts to famous people from the world of politics, business, and archaeology including the former US President Barack Obama, the Queen Sophia of Spain, the Qatari royal family, and the director of the British Museum Neil MacGregor.

Archaeological Paths and Inside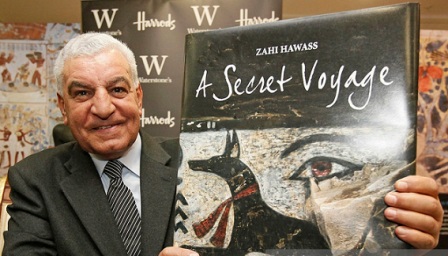 Egypt have created an amazing tour offer which will be an exclusive basis for the most important Egyptian exhibition that has ever been organized. To celebrate the 100th anniversary of the discovery of King Tut's tomb, the Ministry of Antiquities and archeology experts prepared the largest international exhibition of 150 authentic artifacts found in the tomb of Tutankhamun. For the first time in history, Archeological Paths and Inside Egypt, in cooperation with the organizers of King Tut Exhibition, will take you on the most comprehensive King Tut Tour ever offered. Our contacts with the Ministries allow us to give our participants a possibility to enter the entire Egyptian Museum in Cairo and the Valley of the Kings, one of the most iconic places in Egypt, after the opening hours! There is no better person to lead you through a fascinating history of ancient Egypt than Dr. Zahi Hawass and our professional guides who will present to you the latest archaeological insights that you cannot find anywhere else. So come on board and visit Egypt with us and with Dr. Zahi Hawass, world's most famous archaeologist!